RESOURCES
MediterrAsian restaurant guide
In recent years MediterrAsian restaurants (which serve both Mediterranean and Asian dishes and/or MediterrAsian fusion dishes) have been springing up all over the world. Here's a selection of the best:
MILA is a beautifully designed and spacious 13,000-square-foot MediterrAsian restaurant in Miami. Owners Gregory and Marine Galy, who both grew up in the south of France, say that MILA's cuisine is first and foremost inspired by traditional Asian and Mediterranean eating practices: "They are both healthful, nutritious and tasteful, and embrace a deep cultural significance for building and maintaining relationships and the importance of enjoying life."
The menu marries health and nutrition with wonderful textures, flavors, and elegantly plated dishes. Some delicious examples include Seared Wagyu Carpaccio; Japanese Bouillabaisse Soup; Temaki Style Nicoise Salad; and Zucchini Flower and Ricotta Ravioli in Miso Truffle Broth.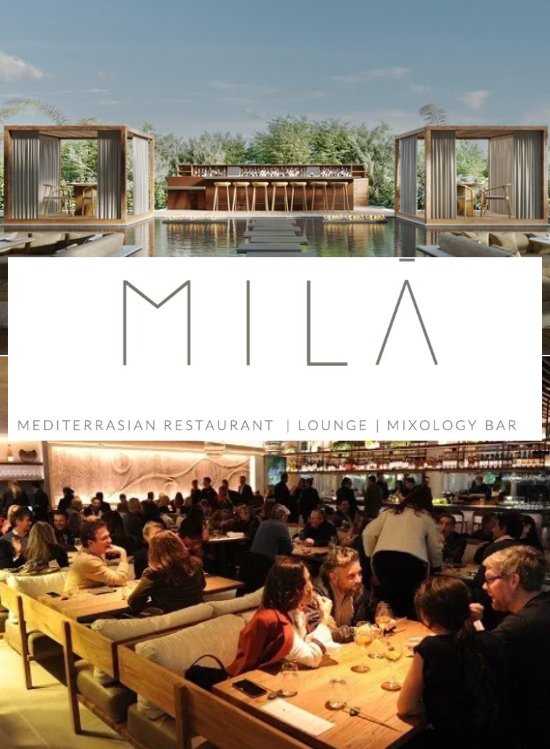 Reif Othman, former regional executive chef of Zuma restaurants, has combined his love of Japanese food with his passion for Mediterranean ingredients at the MediterrAsian restaurant, Play, launched in January 2016 in Dubai. The restaurant has quickly become one of the most popular in Dubai, and won the title of Dubai's best new fine dining restaurant at the Time Out Dubai Restaurant Awards. Fans of the restaurant include tennis champion Roger Federer and former English football captain Wayne Rooney.
Hot on the heels of their success, Play Dining Group has followed up with a pop-up restaurant of the same name in Cannes, France, which swung its doors open in July 2017, and also features a menu with MediterrAsian cuisine. The innovative culinary concept transports diners on a gastronomic journey and treats them to unique dishes with tantalizing flavors. There's a good balance of both Mediterranean and Japanese influences with signature dishes like wasabi cod, Wagyu beef carpaccio, pita surprise and 'truffle ravioli explosion' featured on both menus.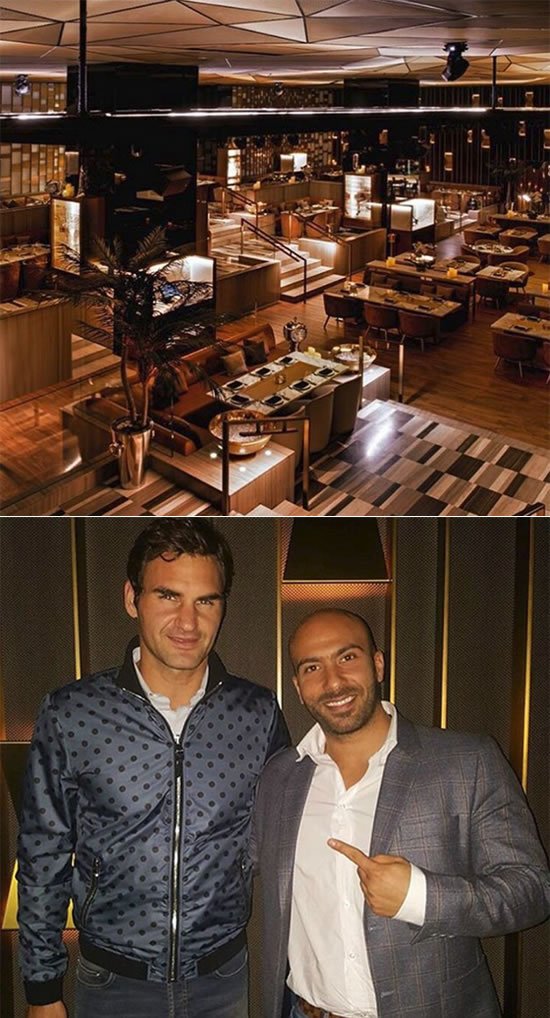 Star chef Adrian Zarzo and Sunny Devens join culinary forces and dish up MediterrAsian cuisine at their restaurant Valenzia (sister restaurant of the Michelin starred Zarzo). Named after Adrian's Spanish origin, where "gastro tapas" are served, they combine top quality Spanish ingredients with subtle Asian flavors to offer small dishes in MediterrAsian style. The menu features many Spanish tapas favorites including escalivada and patatas bravas, but also Asian bites such as sushi and dim sum, as well as some fusion food, plus many other mouthwatering dishes from pizza to tabbouleh.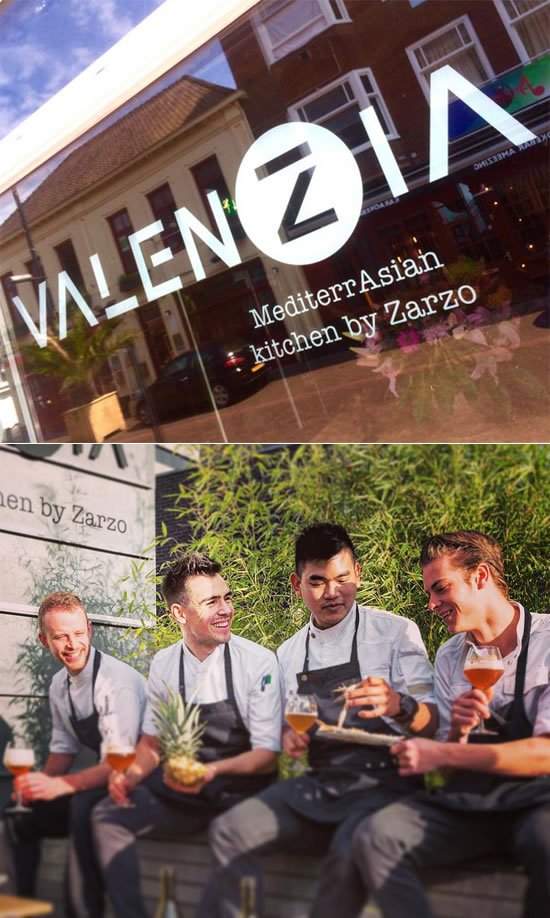 Block Kitchen and Bar Restaurant is known for offering different, bold flavors compared to most other restaurants in downtown Banff. The menu charms diners' taste buds with a wide selection of Mediterranean-Asian-inspired items. Chef and co-owner Stephane Pevost is passionate about cooking great food and tries to offer something off the beaten path without being too out there. The menu is bursting with an eclectic mix of creative and healthy fusion food with amazing flavors. There's a great tapas menu with fabulous dishes to share, including toasted naan with three dips (hummus, baba ghanoush, and tofuziki), samosas, Asian lettuce wraps, and Japanese favorites like karaage chicken and beef tataki rolls, along with a popular cheese and charcuterie board. The unique menu also offers flatbreads, salads, nibbles and sandwiches such as their naanwich.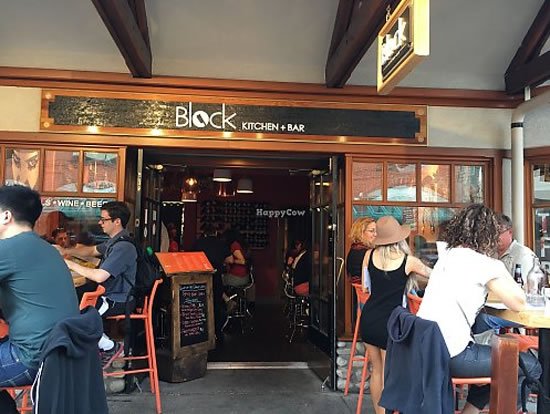 Panda Restaurant in Spain ventures beyond the usual fare to offer a menu with a delicious MediterrAsian twist: Asian street food with Mediterranean touches. Appetizing dishes are prepared with healthy Asian ingredients and culinary techniques together with equally healthy ingredients of Mediterranean cuisine like olive oil. This fusion results in the restaurant's specialties which take your taste buds on a trip through Asia with some Mediterranean ingredients along for the ride, with options ranging from baos (Chinese steamed buns stuffed with meat or vegetables) to curries, and sushi to stir-fries. You can customize wok dishes by choosing the main ingredient - meat, chicken, seafood, vegetables – and combining it with with base that you want – such as pad Thai, fried rice or udon noodles.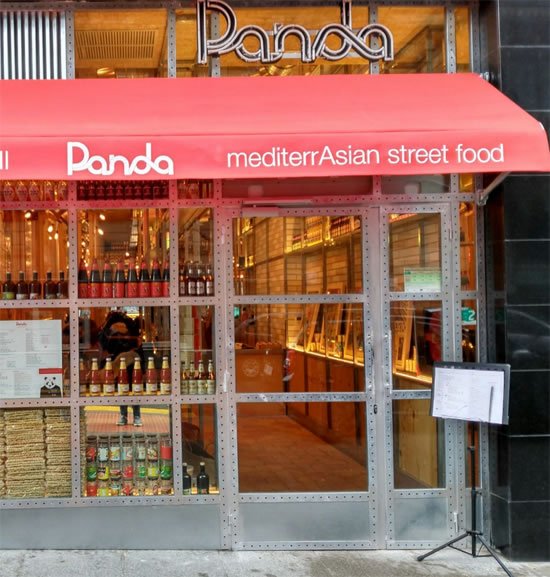 Angelina is a family owned restaurant in London that fuses together the cuisines of Italy and Japan, or as Angelina's website puts it: "It's as if a Nonna and a Baba spent a day together in the kitchen sharing recipes, and then decided to open a restaurant." The menu focuses on regional and seasonal foods and includes a variety of tasting dishes including Unagi (barbecued eel) Risotto with Burnt Soy Butter; Crudité of Tuna, Prawn & Bream; and Black Sesame and Milk Chocolate Panna Cotta. According to owner Joshua Owens-Baigler, who trained at the critically acclaimed River Cafe, this food is created with minimal meddling and the deepest respect.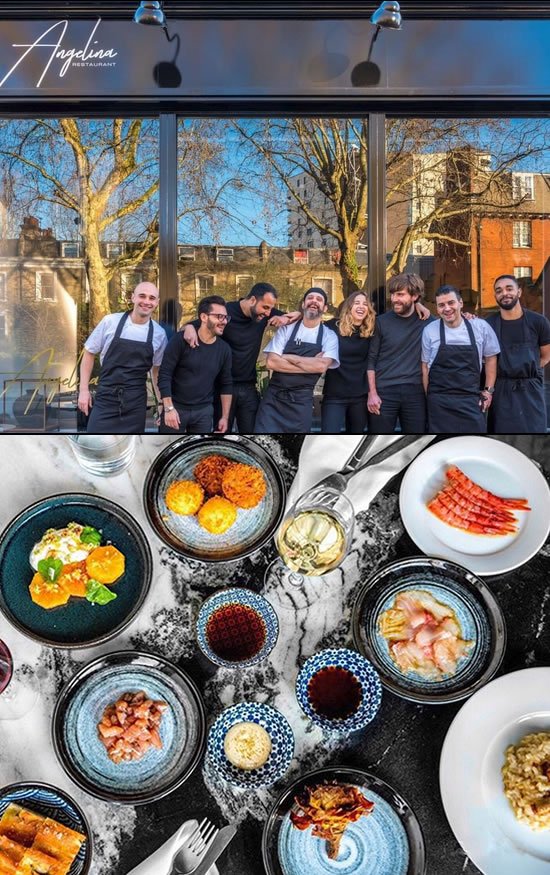 Siddharta Lounge serves up the best in MediterrAsian flavors, featuring coastal Mediterranean cuisine as well as delicious Asian favorites. The menu spoils its customers for choice, offering everything from satays and stir-fries to a variety of pastas and grilled dishes, plus sharable plates from antipasti to tapas. Siddharta Lounge won the award for 'Best New Bar' at the 2012 Time Out Dubai Nightlife Awards, and with its breathtaking views and fresh urban supper-club ambiance, it's the perfect place for sharing tasty MediterrAsian bites with friends.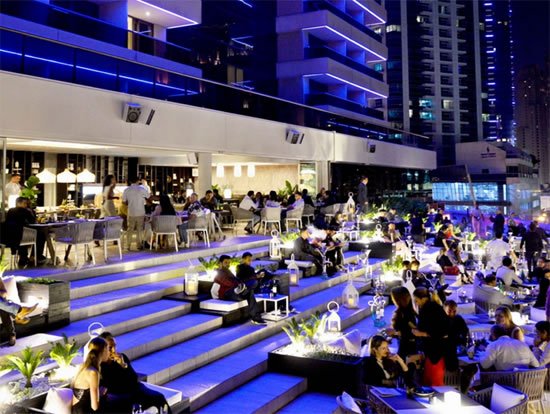 Mezepoli draws its inspiration from the passionate cultures and communal-eating style of the Mediterranean and Asia. The menu offers a selection of meze, but also sushi and some Middle Eastern influences. The concept of ordering a variety of small plates for the table allows diners to share the experience and celebrate the meal together. Mezepoli's owner, acclaimed restaurateur Angelo Haitas, embraces his Greek heritage and lets the food speak for itself. His approach to food is all about simplicity and cooking with fresh ingredients including fish, seafood and produce.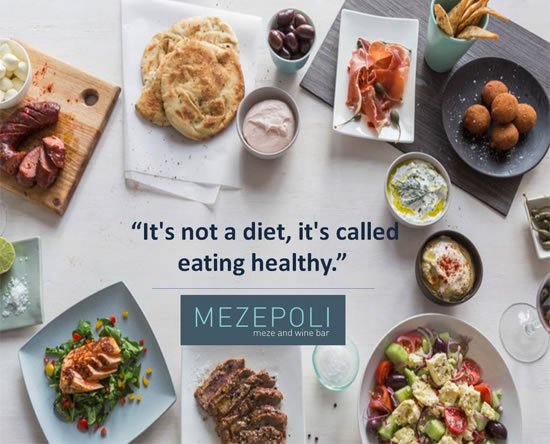 Award-winning, iconic Ibiza restaurant, Bambuddah, offers sharing menus with a MediterrAsian style. The culinary concept embraces a socially convivial dining experience, allowing guests to order a variety of small tasting plates for the table to share. Inspired by his global travels, head chef Alejandro Arquero Martinez helped developed Bambuddha's fusion fare which boasts Mediterranean influences and an array of Asian flavors, including an extensive sushi and sashimi menu.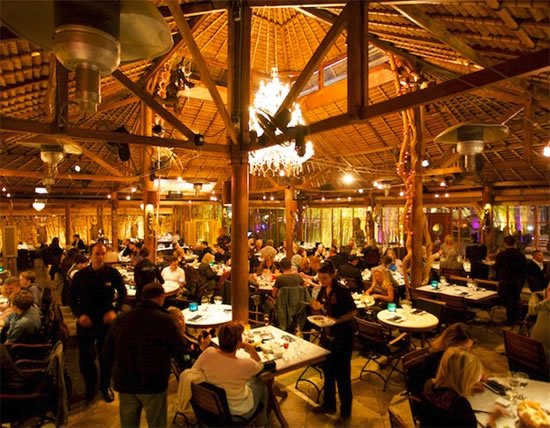 World champion sushi master Pepi Anevski is a big fan of combining Mediterranean and Asian flavors. In 2016 he developed a range of MediterrAsian sushi for the Ocean Basket chain of seafood restaurants (which serve over a million customers a month worldwide) and they have been a big hit. Some of the mouthwatering MediterrAsian sushi on offer includes Panko Salmon (salmon with zesty lemon mayo, creamy avocado and the unexpected crunch of red onion), Creamy Tuna Sashimi (combining sesame garlic cream and soy balsamic oil over tasty tuna, gorgeously garnished with chopped olives and spring onion), and sweet prawn (panko prawn with arugula, avocado and a drizzle of sweet soy sauce).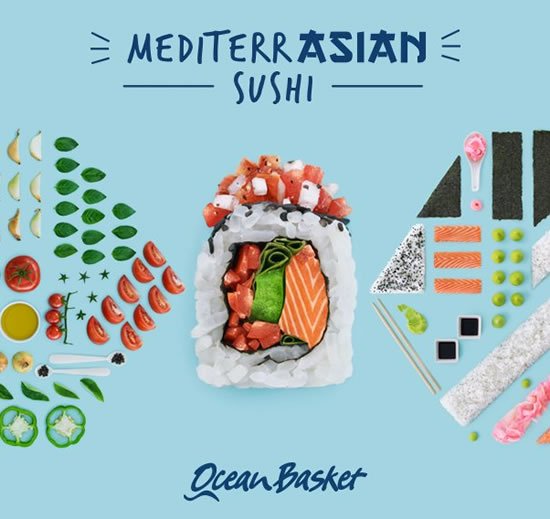 Oliv restaurant in Basel, Switzerland originally served fresh Mediterranean cuisine. Recently it has become a MediterrAsian restaurant after owner Gregory Holzmann and his wife decided to add delicacies from Asian cuisines to the menu, as well as some MediterrAsian fusion dishes such as Salmon carpaccio with sweet miso sauce. The interior of the restaurant has also been redesigned, and everything has become more informal and cozy – a place where the passion for innovative cuisine is shared.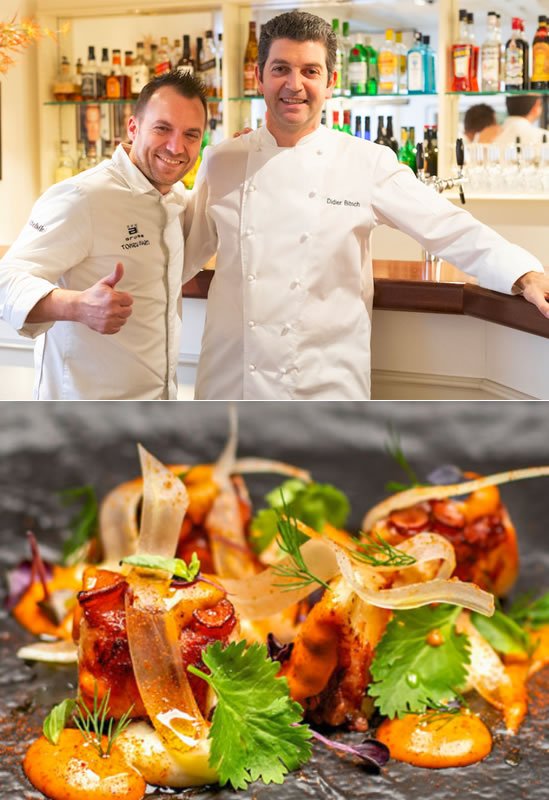 The owner of NoJa, Chakli Diggs, has used his experience and innovation to create a truly unique MediterrAsian menu. Inspired by his travels around the world sampling the best of all cuisines, he successfully blends Mediterranean and Asian flavors and cooking styles with local and regional ingredients. The result is a selection of deliciously diverse dishes with a fresh appeal. Even Oscar-winning actor Robert De Niro is a fan!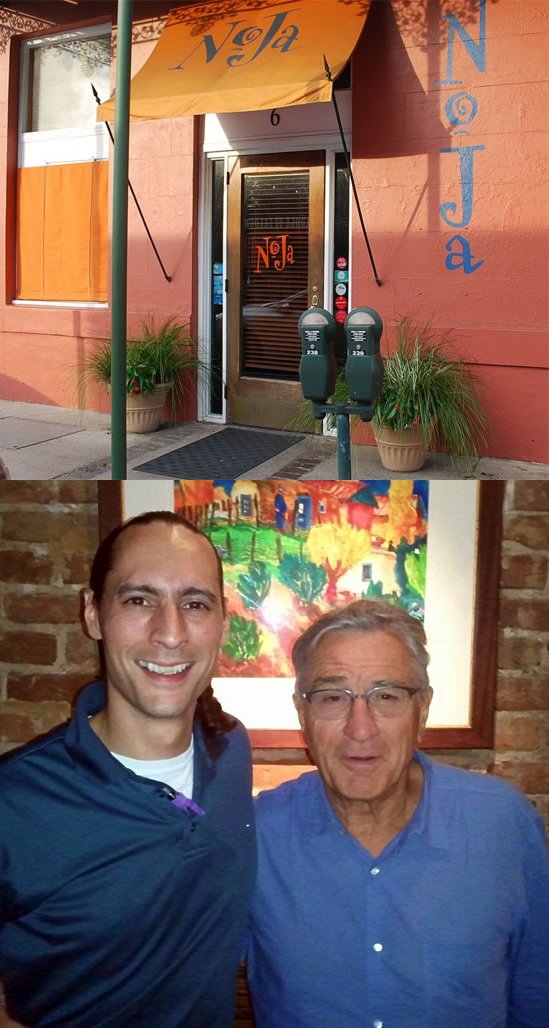 21 on Rajah transports you to the street markets of the Mediterranean and Asian region with their very own MediterrAsian Buffet. Start your taste buds off with a Fattoush Salad with Sumac and Olive Oil, Buffalo Mozzarella and Roma Tomatoes with Pesto Sauce at the appetizers section. There's a station featuring items such as Seafood and Chicken Paella, Tortilla de Patatas (Spanish Omelette with Potatoes) and assorted pizzas. Chef's recommendations such as the Salmon Fillet with Quinoa and Saffron Splash, Prawn Paste Chicken, Mixed Seafood Chermoula takes center stage along with Asian highlights like the Slipper Lobster in Singapore Chili Crab Sauce, Braised Crabmeat Ee-fu Noodles and Slipper Lobster with Salted Eggs, just to name a few. And be spoiled for choice at the pasta live station with 4 different homemade sauces to complement the pasta of your choice.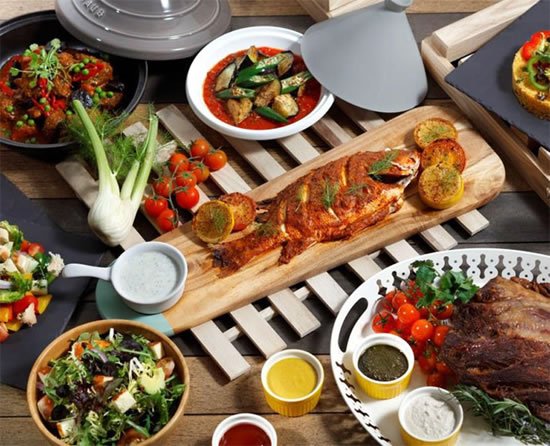 With two locations in India, Flechazo (meaning 'love at first sight') brings together the culinary delights of Mediterranean and Asian food in an amazing MediterrAsian buffet. They celebrate the food and culture of both regions by offering generous portions and warm hospitality. The buffet has a host of Mediterranean and Asian food counters to cater to different tastes: a 'food shots counter' with a choice of appetizers like sushi, dim sum, and tapas rotating on a conveyor belt; an 'Indian counter' offering popular Indian street food like keema pav and chaat; a fun 'Italian counter' where you can prepare your own authentic pizzas with a chef to guide you through the process, from rolling the dough, selecting the toppings, and putting it in the wood-fired oven to bake (you can make your own delectable pastas, too).