STIR-FRIES
Chicken, broccoli and mushroom stir-fry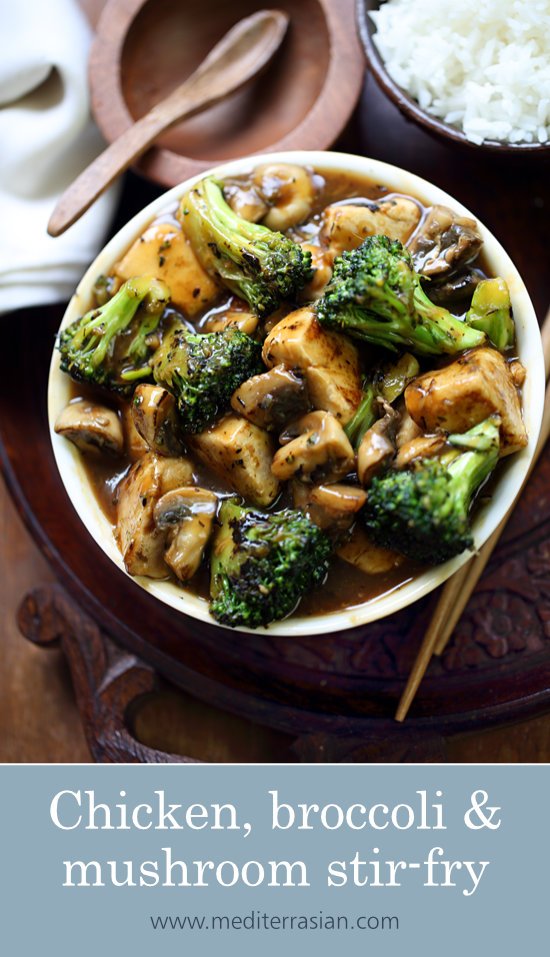 We were planning on sharing this stir-fry recipe with you earlier, but three days ago our region in New Zealand was hit by a 7.5 magnitude earthquake. Just after midnight we leapt out of bed when we felt our house shaking from side to side. We ran out on the lawn and the ground was swaying so violently that it felt like being on the deck of a ship in a storm. It was over in less than a minute, but that had to be the longest minute of our lives. Luckily we were far enough from the center of the quake that the damage around here has only been minimal, and at the moment we don't have any running water. Here's a photo of the wine section of our local supermarket after the quake: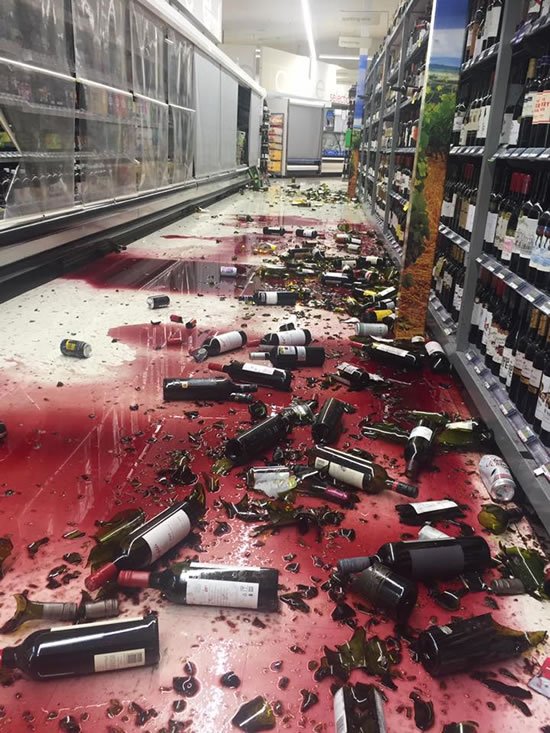 Unfortunately there has been much more extensive damage to those areas that were closer to the center of the quake. And tragically two people lost their lives in an area not far from us. So we count ourselves very lucky.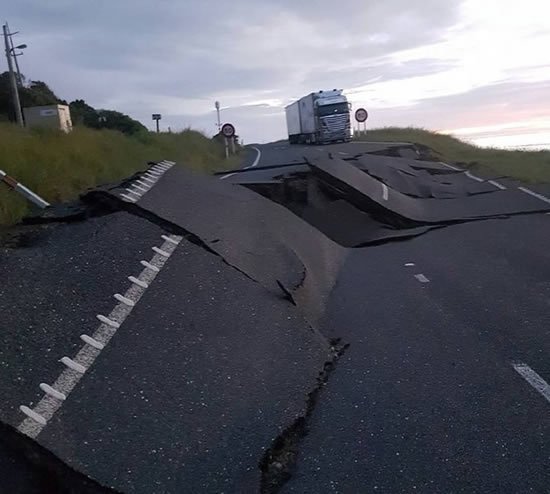 Anyway, better late than never, here's our latest recipe, Chicken, Broccoli and Mushroom Stir-Fry.
Chicken, broccoli and mushroom stir-fry
serves 2
Stir-fried chicken, broccoli and mushrooms coated in a fragrant Chinese inspired sauce.
3 tablespoons soy sauce
2 tablespoons hoisin sauce
1 teaspoon toasted sesame oil
1 cup chicken or vegetable stock
1 tablespoon cornstarch (cornflour)
3 tablespoons peanut or canola oil
12 oz (340g) uncooked skinless chicken breast — cut into bite-size pieces
1 head broccoli — cut into small florets
10 button mushrooms — wiped clean and quartered
1 tablespoon finely grated fresh ginger
2 garlic cloves — minced
MIX together the soy sauce, hoisin sauce, sesame oil and stock in a small bowl. MIX the cornstarch to a paste with 1 tablespoon of water in another small bowl. HEAT a wok or large frying pan over a high heat, add 1 tablespoon of the oil and stir-fry the chicken for 3 minutes. REMOVE the chicken from the wok and set aside on a plate. HEAT the remaining oil in the wok and stir-fry the broccoli for 4 minutes. ADD the mushrooms and stir-fry for 2 minutes. ADD the ginger and garlic and stir-fry for 1 minute. RETURN the cooked chicken to the wok then, stirring continuously, add the sauce mixture and cornstarch paste until the sauce is heated through. SERVE with rice or noodles.

Variations: You can make this stir-fry with fresh tuna, shrimp, squid or tofu in place of chicken. Add a handful of cashews or almonds, or use green beans or snow peas instead of broccoli.