EATING
The many wonderful and healthful foods of the Mediterranean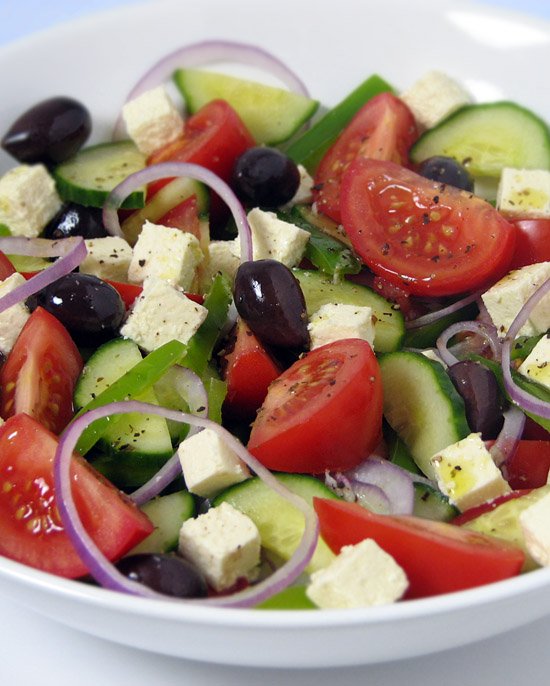 Study after study keeps showing how healthful a Mediterranean diet is for our bodies. The latest is a study that lasted more than 10 years which found that following a Mediterranean-style diet could cut the risk of heart disease by nearly half.
What we love about a Mediterranean way of eating is that it's not only very healthful, it's also incredibly appetizing. And many traditional dishes common throughout the Mediterranean region also happen to be quick and easy to make.
Here's a list of the Mediterranean dishes we eat most regularly. If you incorporate some of these dishes into your own cooking routine on a regular basis, we guarantee your body and your taste buds will thank you for it!
Risotto made with salmon, tuna, shrimp, scallops, chicken or beans.
Ratatouille (a Provencal vegetable stew made with tomatoes, peppers, eggplant and zucchini that goes wonderfully served on the side of grilled or baked fish, chicken or shellfish).
Tagine (Moroccan stew) served over couscous.
Pasta served with tomato-based sauces like [link]Pasta puttanesca
Frittata (an egg-based Italian dish similar to an omelet).
Tortilla de patatas (Spanish omelet made with eggs, potatoes and onions).
Spanakopita (Greek spinach and feta pie).
Paella made with any combination of seafood, chicken, beans, and vegetables.
Falafel (Middle Eastern chickpea fritters) served in whole wheat flat bread with a selection of diced salad vegetables.
Hearty salads like Salade Niçoise and Greek salad served with some crusty bread on the side.
Toasted pita bread, cut into wedges and served with Hummus for dipping.
Bruschetta topped with fresh, grilled or roasted vegetables.
Pizza topped with vegetables and seafood.
Chunky vegetable soups such as Minestrone
Hearty stews such as Greek tuna and vegetable stew and Sicilian fish stew.
Baked fish dishes such as Provençal walnut, herb & whole wheat crusted fish