STIR-FRIES
Thai stir-fried chicken with basil (Pad kra pao)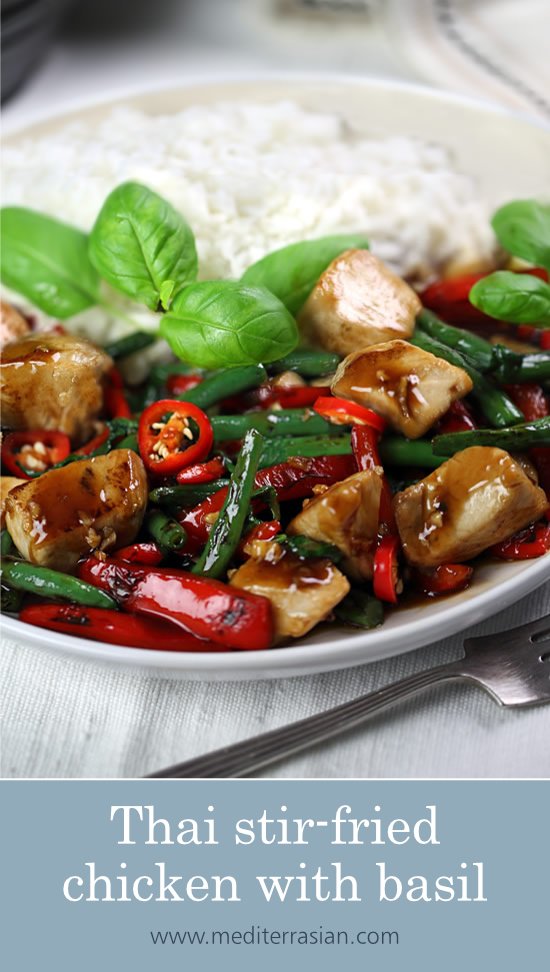 One of the biggest news stories of the year so far has been the rescue of the 12 Thai boys and their football coach from a flooded cave in Thailand. The boys were trapped two and a half miles into the narrow cave system, so it was a monumental effort getting them out.
After being trapped for over two weeks with only emergency rations to eat, the boys were obviously ravenous for a proper meal. And what was the most requested first meal? According to the head of the command center coordinating the operation, it was a popular Thai street food dish called 'Pad kra pao' - which is stir-fried chicken or pork with basil, served with rice.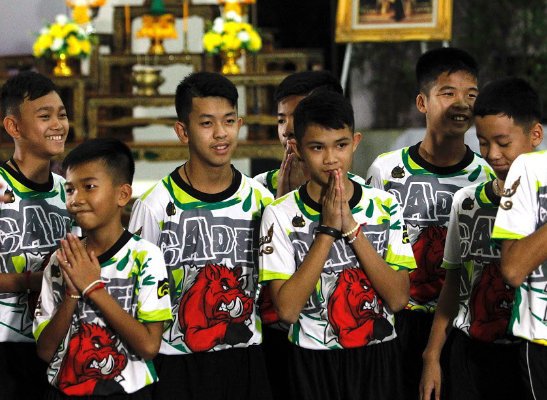 Being lovers of Thai food ourselves, we were intrigued because we'd never tasted this dish. We immediately decided that had to change! After doing some research we discovered that Pad kra pao is made with Thai holy basil, which is a variety of basil that's very hard to find here in New Zealand. So we used regular basil instead. If you can get your hands on Thai holy basil, then use that. But even with regular basil this dish was super tasty — and we can definitely understand why many of the boys were craving it when they were finally rescued.
Thai stir-fried chicken with basil (Pad kra pao)
serves 2
Bite-size pieces of chicken stir-fried with basil and served with rice. This popular Thai street food dish can also be made with ground chicken or pork, and is often served with a fried egg on top.
3 tablespoons oyster sauce
2 tablespoons fish sauce
1 teaspoon brown sugar
½ teaspoon dried chili flakes (or 1 teaspoon for a hotter version)
3 tablespoons water
3 tablespoons peanut oil
1 red chili — finely chopped or sliced
3 garlic cloves — finely chopped
1 cup loosely packed basil leaves, plus extra for garnishing
12 oz (340g) skinless chicken breast fillets — cut into bite-size pieces
1 red pepper — cut into thin strips
16 green beans — halved
Cooked rice, to serve
MIX together the oyster sauce, fish sauce, brown sugar, chili flakes and water in a small bowl. HEAT a wok or large frying pan over a high heat, add 1 tablespoon of the oil and stir-fry the chicken for 4 minutes. REMOVE the chicken from the wok and set aside on a plate. HEAT the remaining oil in the wok and stir-fry the red pepper and green beans for 4 minutes. ADD the garlic and stir-fry for 1 minute. RETURN the cooked chicken to the wok then immediately add the basil leaves, fresh chili, and sauce mixture. COOK for 30 seconds to heat through. SERVE with rice.